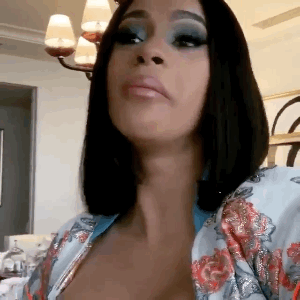 Scared.
/skerd/
adjective 
fearful; frighten. 
Growing up we were taught by our parents/guardians that things that scared us were often bad for us. As young adults, life has challenged us when it comes to things that scare us. Either we go through with the thing that scares us, or we don't and always be left with the thought of, "what if?" Well, I'm here today to tell you, Do it Scared. 
Lately, I've been having all of these ideas come to mind, and I am so grateful for the ideas, but they scare me. I'm scared out of my mind, because I know that the ideas are coming from God, because everything that's been popping into my head is what I've prayed for. I know that God will give me the desires of my heart if I only pray, and believe. Well, I've prayed and now is the time for me to believe, but I am scared out of my mind. 
Fear, can consume you and keep you from doing things that you are really meant to do. Fear can keep you from succeeding in life, fear can keep you from that important next level in your life, fear can keep you stagnant. Fear can keep you from so much and you don't even realize it. Fear can also keep you from that blessing that's on the other side of it. 
Do It Scared is just another way of saying "Step Out on Faith." You can have all the faith in the world, but it'll always be that thought in the back of your mind saying that you can't do it. Don't let that fear stop you from doing what your heart is set on doing. 
Do it because you want to. Do it with passion. Do it with no regrets. Who cares if you fail the first time? Do it again in a different way, and keep doing it until you succeed. Bill Gates didn't get things right the first time around either, but he didn't quit. I'm sure he was scared out of his mind, but that didn't stop him from becoming a successful billionaire. 
Do it scared and watch how everything that is for you will flourish. Sometimes we forget that if we're just available for when God is out handing out blessings, we'll get blessed every time. 
Please reload