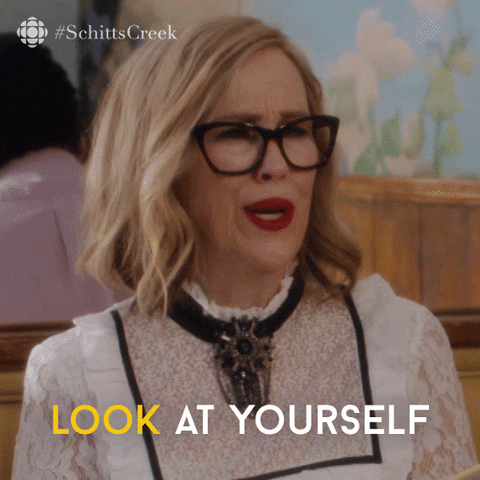 Self reflection is meditation or serious thoughts about ones character, actions, and motives.
As I'm growing and evolving as a young black woman, I'm learning that the best thing that I can ever do for myself is self reflect. I know when I was younger I did things or got myself in to certain situations and would always blame everyone, but myself. Well, all I can say is, thank God for growth. 
It wasn't until I turned twenty two that I was like "ok, Bre'youn, things that have happened in your life previously and recently haven't always been because someone wronged you or got you into a situation." Half the time the problems that I went through were always my fault, but I needed someone else to place the blame on. Now a little older I've had that moment that was kind of like my "ah hah" moment. 
I realize that every situation that I was faced with and made it through, I owed it to myself to self reflect. When I would fall out or have a disagreement with someone, I stopped trying to point out where they were wrong, and started pointing out where I was wrong. I realized that in situations with other people I can't worry about their character or their motives, or feelings. I had to worry solely on me and evaluate some thing's within. I had to figure out where I went wrong in the situation and correct it so that it never happened again. 
Not only is self reflecting needed when getting through certain situations, I feel it's needed regularly in your life whether problems are happening or not. I don't want people to think that you need to self reflect when things are only bad, you can always self reflect when things in your life are going good. Sometimes it's good just to sit back in peace and quiet and just reflect on all the positive things in your life and just bask in all your blessings. 
Self reflection is needed and just know it'll be something that you do more than once in your life, whether you want to or not. God has a funny way of having us to reevaluate everything we thought we knew about ourselves, just so we can better ourselves. Always remember that there is always room for growth. 
Until next week, babes. 
Please reload