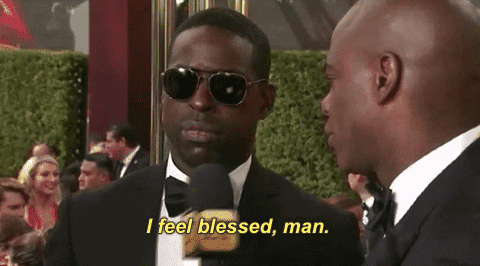 Since 2019 made its grand entrance I've been saying that this is my year. I have so many goals to reach and barriers to break down. Doing all of that is cool, but what I keep thinking is...what if I lose some of my friends along the way? The thought of not having some of the closest people to me when I do all that I plan to do this year is a little scary. BUT, not everyone can go where God is taking you, so what do you do when that happens? 
Separation... 
One Sunday, my pastor preached a sermon on Separation before Elevation. I know he preached that sermon sometime last year, but it's stuck with me since he's preached it. When God is about to elevate you to that new job position that you wanted, or when he is about to elevate you to that next step for you to prepare to graduate to get that diploma or degree, or when he is about to elevate you to that next level in your life that is necessary for you to succeed and grow, he's definitely going to separate you from things and people that mean you no good. 
At first it may seem like some of your friends are acting funny, or that they just don't care, and I know that it may hurt, but just know, its necessary. You may have bad habits that you think are small and shouldn't matter, so when you no longer have the desire to engage in those habits, don't question him, but thank him, because it's all necessary. 
Count every separation in your life joy, no matter how bad it may hurt. Count it all joy, because its necessary. 
Elevation...
When God is taking you to new levels, it's somewhere that not everyone can go. If it was, then there wouldn't be a process to it. The level of greatness that God will have waiting for you will make you realize that everything that you had to go through to get to that level was worth it. The levels of elevation no only include losing people, but learning along the way. There's a lesson to be learned in everything and its up to you to pull something from each situation. 
There's always beauty in God's blessings...
What I've learned in my journey of separation and elevation is that, sometimes God takes away things from us that was a hindrance  to us, and we didn't  even realize it until way later. There will always come a time when you need to be isolated from people and things that can stop you from growing. That isolation will always be needed, and should always be appreciated. 
Until next week, babes
Please reload