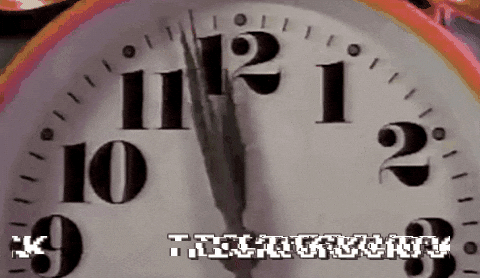 Timing is everything.
I am a firm believer that things happen when they're suppose to. And everything happens for a reason. Certain people are placed in your life at times that you need them the most and you don't even realize it. We pray for things and expect for them to happen right as we pray for them, but the gag is, that's not how it works. Things don't happen right away, because really it's all in his timing. 
Trust the process.
We're meant to go through things, so that we can grow. Sometimes it may feel as though what you prayed for is happening for someone else instead of you, but you can't count others blessings. Meek Mill said it best, "Rule number one, never count your homie pockets thinkin' you deserve it." Be grateful for your blessings, and trust that God is working things out in your favor. I tell my friends all the time, if you're going to pray about it, then there's no need to worry about it. It's a reason that you're going through your storm now. Trust that when you have your breakthrough it's all going to be worth it in the end. Trust your process. 
When is my time coming? 
I planned to be finished with college in 2017. Life happened in between time which had me praying and asking why am I still in college and why don't I have my degree? Why are my friends and peers flourishing in aspects of their life that I've been praying so hard to happen for me? Why haven't my books hit number one on the charts? Why is it taking so long for my business and blogging to take off? God gave me my answer so clearly one night. He said, "simple, it's not your time." 
Patience.
Since that answer I've been practicing patience. I've been telling myself that it's not my time now, but soon. 2017 was the year to prepare me for everything that I had been praying for. Last year was the the year my foundation was laid out and I started building my brand. I've been praying and God has been speaking to me, and this year is my year. In 2019 everything that is for me will prosper in ways that is going to blow mine and everyone around me minds. 
In life we have to learn not to rush things and to try not to compare our success to others. Be happy for other's and their accomplishments, and trust and believe that your time is coming soon. We all go through things in life that prepare us for what we pray for. Remember our paths have already been laid out for us, we just have to wait until its our time to travel the road that is for us. Practice patience and prosperity will follow. 
Until next week babes.
It's hump day so have a great rest of the week! 
Please reload