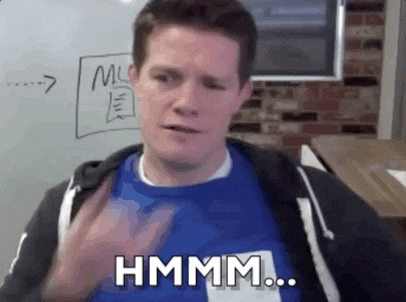 So, it's finally 2019 and I have so many things planned for this year. I created my vision board a few months ago for this year. I've created a vision statement for the year, and I've started quarterly goal, something like short term goals. I'm making sure that everything is planned for this year. So, what happens when things don't go as planned? What happens when you're not for sure on what is going to happen next? 
 The past few years have showed me that I may think that I know what's next, but I really don't. I'm a planner, and I tend to get anxiety when things don't go as planned. So, just imagine how I am since I don't know what to expect with everything that I have planned to do for this year.  
I would like to think that everything that I have planned will happen exactly how I want it to, but God has a sense of humor, so I know that won't happen. I've learned that I have to start going with the punches, and being ok with not knowing exactly what will happen next in my life. 
Let's think about it for a minute. What if we could tell what our futures would be like? A lot of us wouldn't appreciate the things that we have, because we would know what needed to be done and which roads to take or not take to get to that successful point in our lives. Without struggle there is no appreciation for your success, in my opinion. Anything that comes easy isn't worth having, because easy come, and easy go. I don't know about y'all but I appreciate the road I'm traveling to become that successful blogger, author, entrepreneur, and psychologist. There have been bumps, detours, distractions, and so much more on this journey, but I know that it's worth it. 
There's nothing wrong with not knowing what's going to happen next, because that's when your least expected blessings happen.  
Please reload