So, let me start off and say that this blog has been sitting here as a draft for like two weeks. Two weeks ago it was on my heart to talk about this subject, but of course life happened. When I say that life happened I mean that things took place that took me away from finishing this particular blog. I could have started on a new one and saved this one for a later date, but something in my spirit wouldn't let be do that.
These last few weeks have been a little challenging for me. I've had to to be there for a few people, and honestly I didn't mind. If my friends and family ever felt like they could never come to me for advice or just as a listening ear, I wouldn't know how to deal with it. I've spoken so many encouraging words over my friends and family that I've ran out of encouraging words for myself. The past few weeks have led me to my topic for this week which is, how to get to that level of self encouragement. 
Okay, so if you're anything like me then you really don't  like boring people with your problems. You probably really don't care to vent to people, because you don't want to put your problems on them. For me it's all of that, because I tend to go on and on about an issue, and I really don't know how to shut up about it. So, because of that I've gotten into the habit of talking myself through certain issues and situations. 
Talking myself through those issues I've had to learn to speak a word over myself. I've learned that sometimes you can't depend on others to speak that encouraging word(s) to you. But, what happens when you can no longer speak an encouraging word over yourself or anyone else for that matter? At that point where or who do you turn to for that encouragement to keep pushing and striving? Where do you get the encouragement from so that you can still encourage other people? 
God. Jesus. The Lord. Jehovah Jireh. Whatever you may refer to him as. That's the answer, for me he is anyway. I realized that when I can't even be there for myself how I need to, then I have him to turn to. It's imperative that I keep Jesus in my life, because if I don't then I would be somewhere going crazy, for real. 
I had a constant battle with myself on whether I should even do this blog, because I know a lot of people are neither religious or spiritual, but I had to. The whole point of me blogging is because I can express myself and not have to worry about what others have to say. This blog is not to offend anyone, but simply to bring help to someone. 
Peace, Prayer, and Meditation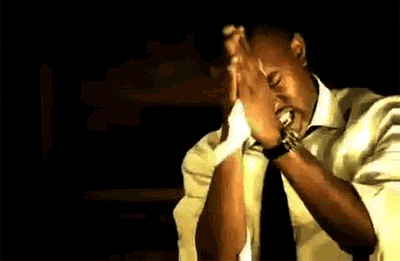 Protecting my peace is something that I'm taking serious these days. In fact, I'm taking it so serious that I've cut or limited my time with some people that wasn't bringing that peace that I desired into my life. At first I felt bad about it, but then later on I got over it. I rather have my peace and be happy than my world and soul be so disturbed and I be unhappy. Prayer really does changes things, and I make it my business to stay in constant contact with God (pray). I try to make it a habit to always tell God what I'm thankful for vs. what I need or want from him. I know that if you ask then you shall receive, but I feel like that we sometimes get caught up in asking God for things, that we never take the proper time out to thank him for all the blessings that he's thrown our way. Meditation is my time with God. That's my time to talk to him about things and to find that perfect peace, even if it lasts for only a few minutes. 
This blog was really supposed to go one way, but it went another and I'm cool with that, lol. All in all, if you can't find that word of encouragement, or that peace you've been wanting then maybe you need to turn to God or to something or someone that keeps you constantly motivated and in good spirits. 
Until next time babes...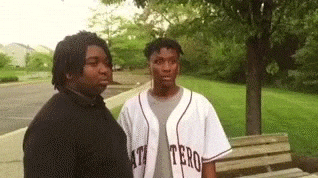 Please reload