Listen ladies, we live in a world now where we can do anything that we honestly put our mind to. We're no longer in the time where the men go to work and we stay home and take care of the kids and all household duties. Nope, we're way passed that. Now, we can take care of home, and run a successful business(es). We're no longer limited to what society thinks a woman role should be in the world, and we now get to do what we like and make money in the process. 
What is a Serial Entrepreneur?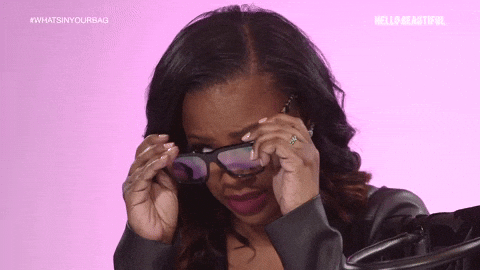 Most people don't know this, but I'm like secretly obsessed with Kandi Burruss and Beyoncé. To me they are the true definitions of being a Serial Entrepreneur. Kandi and Beyoncé are singers, songwriters, owners of multiple businesses, and they are both mothers and wives and from the outside looking in they handle it all so well. 
I always joke and say "clearly Beyoncé doesn't have the same twenty four hours as us." My boyfriend has to always remind me that I'm not Beyoncé and that she has a team to help her run her empire. I understand what he's saying, but my question is, why can't I be like Beyoncé? No, I'm talking about all the singing and entertaining and things of that nature, but the business aspect of it all. Can I not be a Serial Entrepreneur like her? 
I've been a writer for all of two seconds lol, but as soon as I released my first book I knew that I wanted to do more. I didn't mean I wanted more as in writing more books, but as in I wanted to do more business wise. Being an author is part of being an entrepreneur, and some don't understand that, but it's ok. Since the beginning of this year I've been brainstorming on what more I could do. At the beginning of the summer I decided to start my own web designing business, and everyone in my corner has been so supportive. I have other things that I plan to add to my resume, but that will come later on in the year. 
Growing up I never had a desire to run my own business. I simply wanted to be a doctor, that's it that's all. I didn't think that I had it in me to be able to run a business and have employees that would have me as a boss. Oh but how my mindset has changed. This summer has been a summer of epiphanies for me, and I've had so many ideas and business plans come to me. I realized that I wasn't made to work for people for too much longer. I was created to be my own boss and that would happen for me sooner rather than later. I made a promise to myself that by the time I turn twenty-five I will be working for myself, and I would not have to clock into another job.  
Are you a Serial Entrepreneur?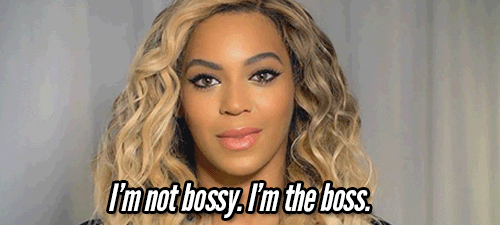 I know that running a business is not for everyone, I understand that, but what about the ones that have the desire to do so? Someone that's reading this blog may already have one business off the ground and have the desire to start another one, but keeps talking themselves out of it. You may have thoughts that swarm your mind like, "It took too much to get the first one off the ground." "Why would you want to take on a new business venture?" "What about the kids and my husband?" "What if the second one flops?" Let me be real with you for just a minute. There are so many what if's that you face in life, but trust where there is a will there's a way. Don't limit yourself to just that one business, especially if you want more. If you want more then you owe it to yourself to do more and have more. 
All it takes is that one idea...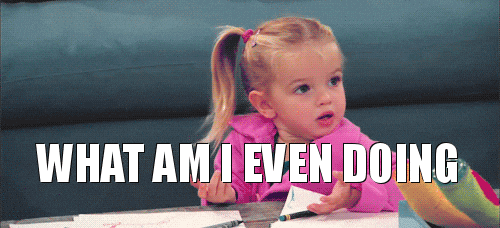 You may want to start a business, and you have an idea, but that's all you have, is an idea. That's ok, because that's how all great entrepreneurs start off. They had an idea and then they later acted on that one idea. Things may have taken off from just that one idea, or they may have had to tweak that one idea. Most entrepreneurs didn't know what they were doing when they first started out, but they figured it out and you can too. 
Y'all are going to have to excuse me when I do my blogs because I believe in bragging on my friend's, especially when my blog mirrors what they have going on. But, my childhood best friend is a Serial Entrepreneur, she may not think so, but baby girl be working. She owns her own hair company (Mass Appeal Extensions) and she has so much stuff that she's working on that relates to hair products. It's always someone that inspire you daily and they have no clue about it and that's her. She is a business woman in every form of the word, and her empire is slowly rising. But, how do you think she got to where she is now? She had an idea, acted on it and now she's her own boss. 
Wanting more for yourself isn't a bad thing. Wanting to run more than one business, isn't a crime. Wanting to one day achieve the level of success that Kandi and Beyoncé has isn't completely impossible. They're human just like we are, and they have the same twenty four hours as us. Stay persistent, determined, motivated and never lose sight of your goals. Sometimes you may have to encourage yourself, and that's ok. If there's one thing that I've learned in life is that you're always going to be your biggest fan, and anything worth having won't come easy. 
Until next weeks babes! 
Please reload